Jennifer Monroe Savvy Charlotte Realtor
I grew up loving houses. And I can't get enough of inspiring home design. My passion for historic architecture and Charlotte's trendy urban neighborhoods allows me to translate your personal tastes into a tailored search ~ a veritable playlist of homes and design that will speak to your sensibilities. Think of me as your personal Real Estate + Design Activista!
704.307.3369
savvyjennifer@me.com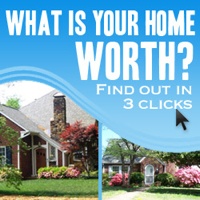 Why I Blog…
Never one to follow unspoken rules, you'll find more than just Real Estate + Design lurking within these pages. I just love to write. Which comes as no surprise to those who've followed my Blog over the past 12 years. In many ways, my writing is nomadic and unorthodox. A meandering chronicle of my thoughts and observations inspired by my passion for living, and for all things Design + Real Estate. I hope you'll find it fresh and imaginative ~ and informative too!
❉